PRISM is serving Real Estate Industry for last 17+ years – mostly operating in Bahria Town Pvt. Ltd. & DHA. PRISM Builder was established with the belief of founding a construction company that would help its clients, builders and retail property operators to visualize and forecast the results of their investments. Hence reducing the uncertainly in the marketplace. By achieving this, PRISM envisioned establishing a new hallmark in construction business and investment in Pakistan.
LOOKING FORWARD TO THE FUTURE
Prism has made significant gains and achieved its current goals and objectives. Now, looking towards the future, Prism has decided to target a large and more diversified market segments with newer and bolder developments in residential and commercial sectors. 
PILLARS OF OUR EXISTANCE​
The company was founded by a team of innovative and dedicated individuals who built Prism on the following core values:
• Innovation
• Excellence
• Integrity
• Commitment
• Trust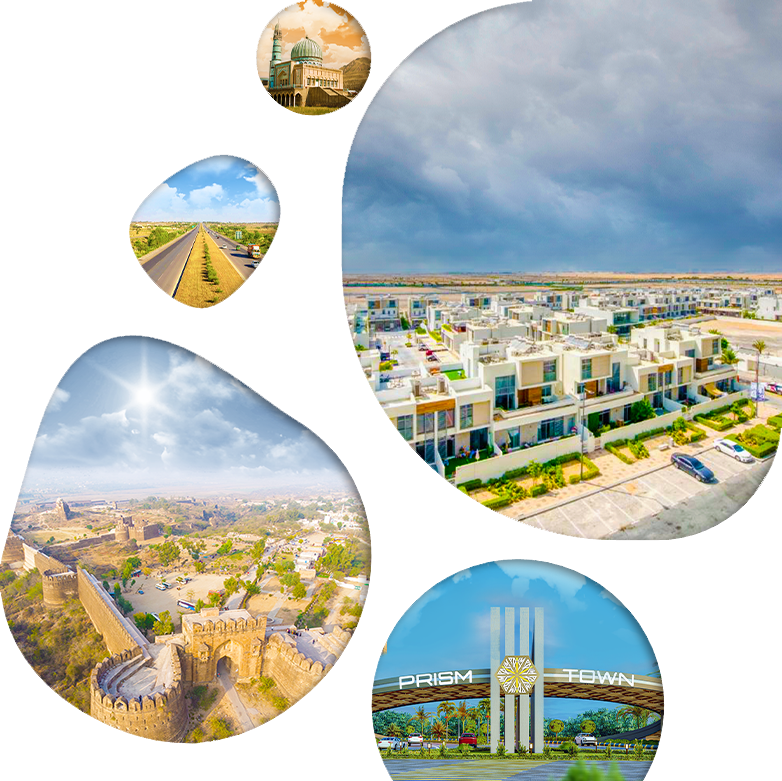 Exclusive stock of Prism Town Gujjar Khan plots have already been marketed at a pre-launch price.
The project is being officially launched on 14th August when ground-breaking is performed.
This marks the expeditious working on development work on site.
No Object Certificate has already been secured.
Land acquisition process for the entire project has already been completed.
The project is planned to be undergoing phased:
Land Compilation 
Sewerage and water culvets 
Roads, underground electrification and street lights 
Fencing of the gated community 
Landscaping, canvassing, horticulture and boulevard façades 
Plots demarcation, and possession for construction 
Three/Four initial phases planned with acquisition and development of additional land are part of the extension planning.
Overall delivery of allotted plot within 30 months of down-payment/booking, subject to timely payment of installments.
Government taxes may apply additionally which can be paid directly to FBR.



Premium construction plans available – for further discussion on case to case basis